Dorcas, a Former Poltergeist from Dundee, Scotland Came Through to Speak in an April 25, 1964 Leslie Flint Seance
Dorcas was the unfortunate victim of a horse thief who did her in while he was in a terrible drunken rage when she was only 32 years old. For the next 40 or 50 years she remained earthbound within the town of Dundee while having terrific fun as a ploltergeist scaring the daylights of anyone she happened to come across.
---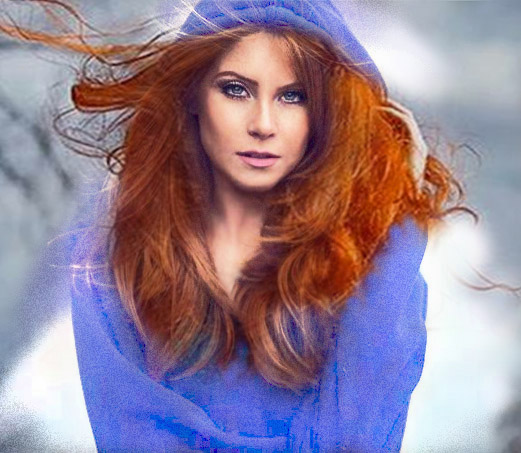 The paranormal voice of Dorcus, who lived for over 32 years in 18th century Dundee, Scotland can be listened to here. Most Leslie Flint soundtracks are originally from the Leslie Flint Educational Trust. Please support their work.
---
Rev. (Church of Spiritualism) Leslie Walter Flint
In this Seance Recording, Dorcas Speaks About Her Life in 18th Century Scotland and Coming Back to "Haunt" the Sitters George Woods and Betty Greene

Many parts of this recording is hard to understand partly due to her beautiful Scottish accent, but mainly due to the poor recording quality. Therefore I have written a transcript to help one get most of the message and conversation between Dorcas and the sitters George Woods and Betty Greene. However many parts were unintelligible and therefore I had to mark those sections with [unintelligible]. Some parts of the conversation I had to intelligently guess as best I could and therefore I placed a [?] right after every time I had to make an educated guess.


The Scottish city of Dundee is place full of violent history, mystery and much parnormal activity. During the 18th century, Dundee was only a tiny seaport town with four textile mills. It has since then gown into a bustling city. The complete seance recording of the former earthbound Scottish poltergeist, Dorcas can be found here.
Please GO HERE if videos don't load
The following seance is mainly a conversation between Spirit Communicator, Dorcas and the sitters George Woods and Betty Greene:

Sitter Betty Greene: Good evening friend . . .

Spirit Communicator Dorcas: Can you hear what I say?

Sitter George Woods: Yes, thank you.

Communicator Dorcas: Oh! Oh well. You have to be very patient with me, 'cause I'm not used to this.

George Woods: Oh, we can hear you.

Sitter Betty Greene: We can hear you. . . . You're Scots aren't you?

George Woods: Thank you for coming through.

Dorcas: Aye. Perhaps if then, one of the truths, if you think that I was Scots when on the Earth, but I know now, here, here, we're all one, you know.

Betty Greene: Yes?

Dorcas: Here there is no nationality or race or anything like that.

George Woods: No.

Dorcas: I am not quite sure if you can hear what I say?

George Woods: Every word.

Dorcas: But you must be very patient with me, 'cause it's a long time since I came back to Earth to speak.

George Woods: We can hear every word.

Betty Greene: May we have your name, please?



Dorcas: Ahh . . . but my name would not convey nothing to you, but you can call me Dorcas.

Betty Greene: Dukkas?

Dorcas: No - Dorcas. That's my name or at least should I say, that was the name that my people call me by. But that was not my baptismal name.

George Woods: No.

Dorcas: I find it's so strange trying to talk to you after such a long time.

George Woods: Do you care to tell us something about your side of life?

Dorcas: That's one of those main reasons why I have come to talk to you.

Betty Greene: Yes.

George Woods: Oh, very kind of you.

Dorcas: I have been here now two-hundred odd years.

George Woods: Two-hundred odd years!

Betty Greene: Good gracious!

Dorcas: Aye that's such a long time to you, but it's not so long to me now. Here we have no idea of time in the same way that you have.

George Woods: No.

Dorcas: I used to live in Dundee. But that's a long time ago, as I've already said. In those days Dundee was quite a small place, not like now. Although I was not born there, but I was taken there by my parents when I was quite young. I could not have been more than three or four.

George Woods: Yes.

Betty Greene: Um, could you tell us; when you passed over, how you found your self, and your reactions?

Dorcas: Aye. I was only about thirty-two. I might have been thirty-three, but not quite sure now, but I remember, uh, that is when I died.

Betty Greene: Yes.

George Woods: What effect, uh . . . ?

Dorcas: I was murdered you know.

Betty Greene: Yes.

Dorcas: Not that matters now, but at the time it upset me for quite a while; I used to haunt the place.

George Woods: Haunt? did you used to haunt . . . ?

Betty Greene: Haunt your house?

Dorcas: Aye, I was a ghost.

George Woods: Were you now?

Dorcas: Aye, I was quite happy.

George Woods: Yes?

Dorcas: I wasn't miserable exactly you know, but I used to go around. It used to give me a great deal of pleasure frightening people out of their minds!

Betty Greene: Oh dear!

Dorcas: Aye, but I've changed now, I'm talking about when I was . . . way back you know? That [when I] first came here for the first few years, around about forty to fifty years I was a ghost. Does that sound strange to you?

George Woods: And, did you, uh . . . how interesting. [laughter]

Dorcas: I'm not a ghost now, but I was for a time.

George Woods: What did you do when you, uh . . . did you, uh . . . did you see the people?

Dorcas: Aye, I could see those, but sometimes they could see me too, and they used to say, "Here comes old Dorcas."

George Woods: I uh . . . hmmm, very interesting.

Betty Greene: Ahhh!

George Woods: And uh . . .

Dorcas: It's not important now, I realize that. You know, the man that murdered me was not my husband, I was living with him, but they never caught him, you know.

Betty Greene: Oh my!

Dorcas: What I say to you, now can you hear?

Betty Greene: Yes I can hear, yes, just perfectly. I do.

[Short pause]

Betty Greene: What are you doing now? How are you spending your time?

Dorcas: Oh I'm quite happy now. I am quite settled over here and I'm very . . . I'm very active too. I have many interests here. But for a long time I could not get away from the Earth. It used to give me a great satisfaction to go around to the old places. And the people there you know, they got in the habit of seeing me and taking not much notice. They used to say, 'here's old Dorcas' you know? Aye, they could see me along the lane. Of course some of the young people used to hear about it. They did not take it seriously. But the older people; they believed and they knew, and they saw me at times. Ahh!

Betty Greene: Can you . . .

George Woods I . . .

Betty Greene: I'll take one for you.

George Woods: That's alright.

Betty Greene:Can you describe the sphere you are on now, what it's like?

Dorcas: Aye, it's very beautiful, and it's very colorful too, and they have a very nice homes and beautiful scenery, beautiful lakes and forests, and I go a riding now. I'm very fond of horses; I always was. You know I used to live with a man who used to steal horses. He was a rough man, but he was alright until he had some drink, and that's how he came to do me in.

Betty Greene: Oh.

George Woods: Oh yes.

Betty Greene: I see, uh-hmm.

George Woods: Have you met him?

Dorcas: No, I wouldn't like to see him now.

George Woods: No.

Dorcas: But we were not quite suited or anything; it's just one of those things.

George Woods: Yes.

Betty Greene: Oh well that goes for the present time too sometimes, doesn't it?

Dorcas: Aye.

George Woods: And, uh . . . what do you do . . . umm, what are you doing now on that side?

Dorcas: Aye, it may surprise you if I tell you now. But I'm teaching.

George Woods: Teaching are you?

Dorcas: Aye?

George Woods: Teaching.

Dorcas: Aye. I had no qualifications on Earth; I could hardly speak, let alone read and write.

George Woods: Yes.

Betty Greene: Are you teaching children?

Dorcas: Aye. I'm very fond of children here, and I have a great deal to do with them when I teach, now.

Betty Greene: And what do you teach them?

Dorcas: All kinds of things that are essential to their education. I teach them about life and how to live, and how to treat other people, and how to be kind to animals and birds. And also I've talked to them about history because I was also interested in history myself. Not that I knew much about it on Earth, as I say, my education was sadly lacking. But, you know, I've learned a great deal since I've been here and I'm able to impart my knowledge with children.

Betty Greene: That's lovely.

George Woods: Lovely. . . . What are the birds like there?

Dorcas: Ahh! All kinds. All kinds of birds here.

George Woods: Very colorful?

Dorcas: Some are very colorful too.

George Woods: Yeh. And what the animals like? Are they much about the same as the Earth animals?

Dorcas: Aye. I've seen all kinds of animals here, just the same as you have on Earth, and they're all friendly.

George Woods: They're all friendly.

Dorcas: Aye.

George Woods: And did you find them in same colours or in different colours?

Dorcas: Much the same.

George Woods: Much the same. Oh dear.

Dorcas: I don't think people realize that animals have a soul. Especially domestic animals; they're much more highly developed too.

Betty Greene: Horses are.

George Woods: Horses are very knowledgable about [unintelligable] . . . They even know what you're saying.

Betty Greene: Do you go down to the lower spheres at all?

Dorcas: I've been down there. I was quite there for a while myself, but I did not dislike it all that much. No of course I could not be very happy, but at the time I was no so unhappy there. It was not so bad.

George Woods: How did you met . . . how did you get, did someone come and help you to get into the plane you're in? Or how did you . . . ?

Dorcas: Well not exactly that in a way. It was a gradual state of change and process, I suppose of thought, changing my outlook. But at first, I was very earthbound, and I got all sorts of satisfaction only in being near the Earth and the people I have known. Besides I was quite happy being earthbound. I enjoyed watching other people and seeing what they were up to and keeping my eyes open, you know? Aye, and I used to cause a bit of mischief at times too and used to play pranks. I used to do all sorts of things. I used to get quite a deal of fun and pleasure out of that, opening and shutting doors, and throwing coals and all sorts of things, breaking mirrors, and frightening people.

Betty Greene: Half to death.

Dorcas: Aye, but what was wrong with that?

George Woods: [laughter]

Dorcas: I made them know I was around, and they used to say, "that's old Dorcas here again" and they took it for granted, and they no longer worried much about it either. After a time when they were no more frightened of me, I got a bit fed up with that, and I decided to quit.

Betty Greene: How did you get help in the end? What, who helped you?

Dorcas: Ahh! Various people came to help me, but I'd no listen to them at first, and then eventually my mother came, and she appealed to me to go away, and I thought, "Well I might as well, three's no point in staying here. Oh, I'll go with my mother!" I did not stay with her very long, because we were not, you know, we had nothing in common. We were quite different in outlook. My mother was a very religious woman, and she used to get on my nerves while I was on Earth talking about the Bible and singing hymns and all the rest of it. She was always at the Bible classes and that sort of thing. It was no my cup of tea. But I suppose now, I realize now, I was a bad lot. I deserved what I got, you know. But I'm alright now, I got passed all that. I'm not exactly a good person, now I wouldn't say that. I'm not like some of the people that come around with being so very highly evolved. But I'm not a bad person either. Besides, I've got you two to come and talk to you again.

George Woods: Yes, very interesting.

Betty Greene: Jolly interesting . . . much to say about it.

George Woods: Yes.

Betty Greene: You are interesting.

George Woods: And uh . . . what do the, you, umm . . . your, what do you dress, what do you dress on that side and uh?

Dorcas: Oh! I dress in what I feel inclined.

Betty Greene: What are you dressed in now?

Dorcas: Ahh, I've got a blue gown, and I've got a shawl, not that I need a shawl, because it's not cold, but I like a shawl. I don't feel dressed unless I've got one.

Betty Greene: I've got a plaid shawl.

Dorcas: Aye, and my hair is long too. I've got red hair.

Betty Greene: Yes.

George Woods: Yes.

Dorcas: When I, uh, show myself to you, if you like, if it would give you any pleasure, I'll come and let you know I am around. I'll do things to let you know I'm there. Then you'll start seeing it's Dorcas!

George Woods: Ha! In our house could you do it?

Dorcas: Aye, would you like to be haunted for a few weeks?

George Woods: Yes . . . I would.

Betty Greene: Oooh! I would.

George Woods: So that which you notice it.

Dorcas: But I mean pleasant, I don't mean unpleasant.

George Woods: No, I know.

Dorcas: Because I'm no harm, you know.

Betty Greene: Can you give me some idea what you are likely to do?

Dorcas: Oh, don't get, don't get worried about things.

George Woods: I can't be worried.

Dorcas: You're alright. Ah! I'll just do things to let you know that I'm around: rattle and knock. Oh, I'll drop things for you, but I won't break anything.

George Woods: No, of course, very nice of you to do it. I'd . . . such . . . very interesting.

Betty Greene: You know where we live, Dorcas?

Dorcas: Aye

Betty Greene: Have you been there?

Dorcas: Aye.

Betty Greene: You have?

Dorcas: I've been brought there by your friend.

Betty Greene: You have?

Dorcas: Aye

Betty Greene: Have you been brought there by my mother? Who's there with my mamma?

Dorcas: No.

Betty Greene: You haven't.

Dorcas: I don't think your mother would bring me.

George Woods: She was Scotch, she came right away.

Betty Greene: Yes, why I asked that Dorcas, was because she is helping with children as they pass over, you see?

Dorcas: I know about your mother. She must have been there when I've not been present.

Betty Greene: I know this my mother . . .

Dorcas: But I've been around, a lot of times recently. When I got my first opportunity on my own, so back I come and speak to here.

Betty Greene: I'm very glad you have. We're very, very pleased to hear you.

George Woods: Very pleased to hear . . . and, uh, tell us a lot more if you can.

Betty Greene: You can go on chatting.

George Woods: Oh you can.

Dorcas: I'll tell you about my husband: he was a horse thief. I lived as a footpad* too, a very precarious kind of living now. But sometimes we do quite well and other times we not do so well and go hungry, and once we had to move away from the district because people got suspicious. Ahh!

Betty Greene: Did you have any children, Dorcas?

Dorcas: No. Well no, I had one still-born child, but I never had a child, but this, which is probably just as well.

George Woods: How did you lift things, uh . . .

Dorcas: What did you see?

George Woods: Thrown about . . . You know, how were you able throw things about?

Dorcas: Ah! There's lots of different ways, if you know how to do it. . . . Providing the power is there, but you've got to find someone who's got the power and vitality, usually when there's children present it's easier. So it won't go well with people if they're old. They've got no vitality or power. You can't draw from them at all.

George Woods: No.

Dorcas: Still, you're not that old; I might be able to know I can go a few things with you.

George Woods: Well that's very kind of you.

Betty Greene: You won't make me jump, will you Dorcas?

Dorcas: No I not make you jump. What about that boy of yours?

Betty Greene: My boy?

Dorcas: Aye.

Betty Greene: Angus . . . um, he's coming home, uh, Christmas time.

Dorcas: Aye. He might supply enough power to doing something at Christmas time.

Betty Greene: I suppose he would actually . . .

Dorcas: If I cannot do anything more, at the moment, it's only because I have not the power, but maybe when your son is there, I might be able to use something.

Betty Greene: Yes, I quite imagine he would have some power.

Dorcas: What are you doing with that wall?

[pause]

Betty Greene and George Woods [together]: Wall?

Dorcas: Aye!

George Woods: Yes, oh yes, did you know . . . ?

Dorcas: Aye, of course I know all about it.

Betty Greene: What wall is that?

George Woods: That one we've got up in front.

Betty Greene: Do you mean the back garden wall?

Dorcas: Aye.

Betty Greene: Oh we had some great fun over that . . .

Dorcas: I know. I was very amused when I was watching you. I thought I'd pick a few bricks up and throw at you, but . . . I thought I'd better not.

George Woods: Brick . . . You saw us do that did you?

Dorcas: Aye, I was standing around watching you.

Betty Greene: . . . interesting, isn't it George? What else have you seen us do, Dorcas?

[break in tape]

Dorcas: Oh I've seen you working.

Betty Greene: Oh I mean, in the house, in the building. What else have you seen us do?

Dorcas: Aye, I have been seeing you do a bit of whitewashing. At least you've got a brush and you've got some color.

Betty Greene: That's right.

George Woods: That'll be true.

Betty Greene: That's true.

Dorcas: Aye. And then again you had a door and you were having a bit of trouble with the door. It wouldn't fit properly.

Betty Greene: [laughter] Oh that's quite right!

George Woods: Yes, that's right.

Dorcas: And you were saying something under your breath about it which was not so polite!

George Woods: Yes.

Dorcas: And you're saying about this door never fitting properly and you were cutting it, you was.

George Woods: Yes. That's right.

Betty Greene: That's right.

Dorcas: And then again you're putting up some hooks up behind the door too.

George Woods: Yes.

Dorcas: Another thing you are doing is trying to stop the draft.

[Note: It is pitch dark inside the seance room and therefore impossible to tell exactly how Mr. Woods is sitting.]

George Woods: Yes. That's perfectly true.

Dorcas: You've got two chairs and you're sitting on one and you're putting your foot up on the other one which is not the right thing to do.

George Woods: Oh yes, it's perfectly true, I often do that.

Betty Greene: True? Oh! [laughter]

Dorcas: Aye

Betty Greene: Oh dear . . . well, uh . . .

Dorcas: Another thing I can tell you too: you want to put the mirror back where it belongs.

George Woods: Oh yes. You know, I put it in the...you know that mirror I took off the . . . ablutions.

Betty Greene: What do you mean? Oh I know!

[break in tape]

George Woods: Yes

Betty Greene: How many things that are matter of fact, Dorcas? You know the way . . . [pause] . . . the little things . . .

Leslie Flint: [Sniffing] Huh!

Betty Greene: Well it's interesting George.

George Woods: What? Very interesting.

Dorcas: I've seen you doing quite a lot of things, but I'm trying to think of something unusual. I think too, I'm right in this, but I'm not quite sure, but you have the curtains hung the wrong way around.

Betty Greene: That's quite right, I did, in my bedroom.

Dorcas: Aye.

Betty Greene: And that's upside down.

Dorcas: Upside down, and you're saying to yourself, 'I don't know what it is about this curtains, they don't look right.' And you have to rearrange them, because you realize you've gotten them the wrong way around.

Betty Greene: I haven't done it actually, I've got nice new ones.

Dorcas: Aye. Quite right. Another thing too, that central fitting's a bit too high.

Betty Greene: . . . Centre fitting, now which room is that?

Dorcas: It's what you call it, is it not? The light.

Betty Greene: Is it in the sitting room?

Dorcas: Not in your house. I mean, your place, in his.

George Woods: Oh mine.

Betty Greene: Mr. Woods' place?

George Woods:Oh my house you mean, yes, yes.

Betty Greene: Oh you know it quite well?

George Woods: Yes!

Dorcas: You've been talking about getting that lowered for a long time.

George Woods: Yes!

Dorcas: But you've not done something about it.

George Woods: No we haven't had it mended yet, but we're going to alter it.

Dorcas: Aye. I'd have to say, that's the last three or four weeks.

George Woods: Oh yea, you've been around there quite a lot, haven't you?

Dorcas: And it's not the only thing I can tell you too.

George Woods: No?

Dorcas: I know where you keep your money and I'll be quiet too, but I'm not saying this.

George Woods: Yes, where did I . . . where did I . . . where did I keep it?

Betty Greene: Oh! [laughter]

Leslie Flint: [coughs loudly]

George Woods: Where do I keep it? . . . Huh?

Leslie Flint: [coughs again loudly]

George Woods: I'd like you to say that.

Betty Greene: Come on Dorcas, where does he keep it?

Leslie Flint: Oh dear, oh dear!

George Woods: I don't mind.

Betty Greene: Oh course she's not inclined to talk about it.

George Woods: Oh let her, let her. I'd rather know she's not gone.

Betty Greene: Oh she's not gone, has she?

Dorcas: What about the books?

George Woods: Oh you mean the books, yes . . . a lot of books . . . Oh you mean yet that I put in the books? I put the money in that book. That's perfectly true!

Dorcas: I saw you putting the notes in the book.

George Woods: That's perfectly true!

Dorcas: It's not a very safe place to keep money.

George Woods: Well, when I intended to keep a lot of books [Leslie Flint coughing] organized in the library you see. [?]

Dorcas: Aye, but supposedly you forgot where you put it or you lent some of your books?

George Woods: That is the trouble: I often forget.

Dorcas: Aye, if you got a bad memory, if you take my advice, should not put money in books.

George Woods: No. [short laugh]

Dorcas: Your books will become too valuable.

George Woods: Hmm.

Leslie Flint: [short laugh]

George Woods: And you know . . .

Dorcas: I only tell you all these trivial things to let you know I do exist and I do come around.

George Woods and Betty Greene: [unintelligible]

Dorcas: I know that people that listen to your recording, they say well, that's something because I put you through everything.

George Woods: Yes, and I hope you, when we are playing our recordings or any time, I hope you'll come and shift something around, and some people realize that's a great . . .

Dorcas: Your wife has a coat, a new coat.

George Woods: Yes.

Dorcas: But I don't think she's quite happy about it.

George Woods: No. No.

Dorcas: By the way it's about time you got yourself one.

Leslie Flint: [coughing]

George Woods: Well, I'm not bothered about one myself, not in that way, uh . . .

Leslie Flint: [coughing more and covering up what George Woods is saying.]

Dorcas: I think you should.

George Woods: Hmm?

Dorcas: I think you should.

George Woods: Yes, well . . . and uh, what you're . . . very nice to come around like that . . . very loved you to come round and . . . but I wish you would let us know you're there.

Dorcas: Well I'm going to.

George Woods: Good.

Dorcas: I thought I better warn you first.

George Woods: Oh well, very nice . . . we should . . . if you could come.

Betty Greene: Can you, uh . . . Dorcas . . . you know my little flat, don't you?

Dorcas: I do.

Betty Greene: Can you sort of, uh, see anything in your mind's eye now that you could move that I probably could look out for it?

Dorcas: Aye, some of the ornaments, no doubt, some of the things that are not so heavy.

Betty Greene: Can you tilt the vase on the coffee table?

Dorcas: Aye. . . . and the bird.

Betty Greene: The bird? The bird? . . . Gosh . . . where's this bird?

George Woods: [unintelligible]

Betty Greene: I haven't got a bird Dorcas, have I?

Dorcas: You will see what I am talking about in a few weeks, less than a fortnight's time.

Betty Greene: Well.

Dorcas: I will be responsible for the bird.

Betty Greene: You'll be responsible for the bird. . . . I had a sparrow in my room the other day, that's one bird I can think of. . . . Alright Dorcas, you'll be responsible for the bird.

George Woods: And uh, it would be a very great help that you'd, uh, definitely planned to have partied people there if you would [with] this recording . . . do something right [now], drop it up against the floor or something like that, it just give it a little bit of breaking up . . . drop something. [?]

Betty Greene: Under, under my chair. [?]

George Woods: Hum?

Dorcas: I'll see what I can do but I won't promise.

George Woods: No, no.

Betty Greene: What, Dorcas, can you tell us anything more about your life over there? Are you happy?

Dorcas: Of course.

Betty Greene: Very happy, good.

Dorcas: I am very happy now, but I was no so happy at first, but now has time progressed. I'm alright, and I'm very happy here with the children and the work, and also I paint too.

Betty Greene: Oh do you?

Dorcas: Aye, very interesting things that I found to do for my self . . . and, of course I knit. Does that sound silly?

Betty Greene: No, because probably you did so on Earth, didn't you?

Dorcas: No.

Betty Greene: You didn't?

Dorcas: But I'd like to have done. I used to do a bit of weaving when I was quite a wee dove, but, ahh, that was quite a long time ago.

Betty Greene: You're doing now the thing . . .

Dorcas: I'm going into now I could no do on Earth or have opportunity to do. Ahh, but you know, I've had some very happy times in many different ways since I've been here.

Betty Greene: How about you tell us about them?

Dorcas: I like to ride horse. Here I have my own horse.

Betty Greene: How lovely.

George Woods: That's lovely.

Dorcas: A beautiful creature and I call it "Dundee" and I ride and ride. I love to do that. Ooo! And let me walk [it] off down to you.

George Woods: Oh, good.

Dorcas: And if you can hear it whinnying in the central room you know it's me there with my horse!

George Woods: Alright.

Betty Greene: Alright Dorcas, we'll know. What color is your horse?

Dorcas: White.

Betty Greene: Lovely. All white.

Dorcas: I'm going to do something that will make you all sit up and take notice.

George Woods: Alright, thank you.

Dorcas: I have been used to that kind of thing. Some of these other people here who don't know the first thing about it. I'll show you how it's done.

George Woods: Yes. That's very nice.

Betty Greene: Thank you Dorcas.

Dorcas: Be surprised.

George Woods: Yes!

Betty Greene: How do you spell your name Dorcas?

Dorcas: But I've got an idea that your wife would be very, very nervous.

George Woods: No she wouldn't. No! Something . . . [unintelligible]

Dorcas: My name is diet-ooo-arh-cee-dee-ess - Dorcas.

Betty Greene: Dorcas, d, r, oh yes of course.

Dorcas: I think I'll have to try and do things when she is not around.

George Woods: I think she wouldn't mind, I don't think she'd mind that anyway.

Dorcas: You're very fond of red velvet.

George Woods: Hum?

Betty Greene: You love red...she said, 'you're very fond of red velvet'.

George Woods: Yes.

Betty Greene: It's the red . . . it's probably the cherry color in the house you can see.

George Woods: Yes, that's it . . . yes. The cherry color, yes.

Dorcas: I like the white walls . . .

George Woods: They're all white after this. Yes . . .

Dorcas: And the white paint.

Betty Greene: Did you see us painting those white walls at the back?

Dorcas: Aye.

George Woods: Oh . . .

Betty Greene: Oh blast!

Leslie Flint: [coughs loudly]

Betty Greene: When we were painting what were we wearing? Can you remember? Something unusual.

Dorcas: What is that you said?

Betty Greene: When we were painting those walls at the back, in the house, I mean. What we, what were we wearing--both of us? Something rather unusual, you might not have seen before.

[pause]

Leslie Flint: [coughs]

George Woods: Some were left.

Betty Greene: I'd like too much . . . [unintelligible]

Leslie Flint: [unintelligible]

Dorcas: You don't mean those two transparent things?

George Woods: Yes.

Betty Greene: Hum . . . well . . . no, uh . . . no I think I can't make up my mind.

Leslie Flint: [coughs]

George Woods: No, and uh I'd don't think she knows what you mean by these. And, uh . . .

Betty Greene: We were wearing something Dorcas: that we occasionally took off.

Dorcas: You don't mean the grub things?

Betty Greene: No, you're getting nearer.

George Woods: [unintelligible] It was the things we were wearing around our mouths which is . . .

Betty Greene: Masks, masks, tubes.

George Woods: Tubes or that sort of thing.

Dorcas: Oh, I never thought of that, I thought you meant the way of wearing clothes.

George Woods: No.

Betty Greene: How may you noticed that? Because you wouldn't probably have seen those before you see?

George Woods: You tend to have a special way with rooms, where we're remodeling . . . and uh . . . very interesting.

Betty Greene: Very interesting wasn't it? . . . Hmm . . . really present. [?]

George Woods: And what sort of house have you on that side?

Dorcas: Quite a wee cottage, but I'm quite happy and it suits me.

George Woods: What's it like inside? Is it . . . ?

Dorcas: Oh, it's quite pretty: with beams, [Yes] and walls, a colored washed, [Yes] and I have a roof of straw.

George Woods: You do it, do it . . . oh you have a roof of straw do you?

Betty Greene: It's like a heirloom cottage, isn't it Dorcas?

George Woods: Yes, and do they . . . you do the work in there yourself?

Dorcas: Of course. Why should I have anyone else do my own work? I am quite capable of doing it, and I'm quite happy.

George Woods: I fact it, like, uh, the world you're in is exactly the same or almost very similar to the Earth or only much better . . . is that true?

Dorcas: There is a place, exactly the same on Earth, and I liked it so much, and decided if it was possible, I'd have one and the same.

George Woods: Oh yes.

Dorcas: And when I was able, I did.

George Woods: Umm . . . and uh, many friends with you there?

Dorcas: Ah friends! I have many friends here. All kinds of people I've met here, and a few that I knew on Earth too.

George Woods: Oh yes . . . [pause] . . . and uh suppose you come, that you can see all the things that there, like it, uh, on our own . . . things like Earth . . . like the, uh, uh . . . coronations and things like that . . . do you come to see these?

Dorcas: I have been to some of your affairs, but not really that much interested now. At one time I was.

George Woods: Yes.

Dorcas: I was very interested years ago in that sort of thing. I remember the coronation of . . . of George the Third. [1761]

George Woods: You do? Oh yes, that's going back some years isn't it?

Betty Greene: Before our time . . .

Leslie Flint: [coughing]

George Woods: And, uh . . .

Dorcas: Ah, I can remember the days when they used to . . . have a gibbet** on the roadside. They used to hang them on iron.

George Woods: Those were terrible days, weren't they?

Dorcas: Aye they're no worse than yours when they drop bombs on people.

George Woods: Oh yes.

Betty Greene: You are right there Dorcas, you're perfectly right there.

Dorcas: And now you have excuses and you make explainations and you do it wholesale.

George Woods: Yes, I think it's terrible.

Betty Greene: In fact, Dorcas, I think our days are far more cruel.

George Woods: Yes. Do you think we should have another war, uh, Dorcas?

Dorcas: Aye, I hope not.

George Woods: No.

George Woods: I don't know, but I should've hope not. I could no way imagine what it would be like.

George Woods: It would be terrible, wouldn't it?

Dorcas: The last war was bad enough, I'm told.

George Woods: Yes, oh yes.

Dorcas: I only just started to come back to Earth again, you know.

Betty Greene: Have you?

Dorcas: I've been away for over a hundred odd years. And I just got the urge to come back and see if there's anything that I might do, and I was advised to come and see you here.

Betty Greene and George Woods: Yes, awfully kind of you . . .

Dorcas: That's when I first met you two here in this house.

Betty Greene: Did you?

Dorcas: Aye, some six months or so ago.

Betty Greene and George Woods: Yes.

Dorcas: And I've been since then been around seeing how you've been getting on.

George Woods: Oh that's very nice of you.

Betty Greene: Very nice of you, Dorcas.

Dorcas: I want you to come and talk to me from time to time.

George Woods and Betty Greene: I will!

Dorcas: And I want you to no get your rheumatism again.

George Woods: No, I . . .

Dorcas: I have to see if I can come in and cure that.

George Woods: Oh that's very kind of you.

Betty Greene: An old-fashioned remedy, Dorcas.

Dorcas: Aye.

George Woods: And if you come around the house, let us know that you're there.

Dorcas: I will.

George Woods: We'll talk to you.

Dorcas: I will.

Betty Greene: Oh we like to talk, we'll talk to you.

Dorcas: Probably I will give you some signs alright in the next few weeks. I'll make you sit up and take notice and know that I'm there. And if you ever hear a knock-knock, you know it's mine.

George Woods: Yes.

Betty Greene: Alright Dorcas, we will bid you goodnight and end. [?]

George Woods: Come again.

Dorcas: Good bye . . .

Betty Greene: Good bye Dorcas and thank . . .

Dorcas: . . . and a happy New Year!

Betty Greene: And thank you my dear . . . thank you very much.

Leslie Flint: [laugh]

George Woods: That's very nice, more to relish.

Betty Greene: Oh this is marvelous.

Dr. Marshall: As a matter of fact there are many people that naturally do want to talk to you from time to time. Actually, the one who has just spoken, Dorcas, she's quite a character as you well imagine, and no doubt she'll become quite familiar to you. She'll probably come from time to time and talk to you, but you'll find her most amusing and most interesting. In fact she knows far more than she'd probably let on at the moment, but um, she certainly, presumably, what I can gather, has quite a power which you should find some manifestation taking place around your own place.

Betty Greene: Oh.

George Woods: Yes.

Dr. Marshall: Probably very much interest you, and may I make a suggestion; it might be a very good idea if, when you are occasionally having a sitting, try to take some psychic photographs.

George Woods: Yes, we definitely will.

Dr. Marshall: Just set up your camera [ad lib?] during the session, and umm, don't get a bit surprised if you get some extra . . .

George Woods: Yes, certainly we'll do.

Dr. Marshall: It's worth trying, yes.

Betty Greene: Is it Dr. Marshall? [unintelligible]

Dr. Marshall: Yes, yes. . . . Nice to see you here tonight, Mr. Woods.

George Woods: Uh, very pleased to come.

Dr. Marshall: Missed you last time.

Betty Greene: Yes, he did.

George Woods: Dr. Marshall, have you, uh, met my father on that side at all?

Dr. Marshall: I've seen your father here various times when you've been present, yes. As a matter of fact, umm, there's been quite a number of your relations, umm, on this side or the same being present at seances when you've been here.

Betty Greene: Dr. Marshall?

Dr. Marshall: Yes, yes.

George Woods: Hmm. Is he getting along alright there?

Dr. Marshall: I should imagine so, as far as I know. I haven't made much conversation with him, but I should think so judging by the condition that I get with him: his auric illumination, I should say he's obviously quite happy.

George Woods: Yes, yes.

Dr. Marshall: Oh [by the] way, I don't know it's not my business to ask probably, but your parents: were they very sort of turned difference?

George Woods: Oh yes.

Dr. Marshall: I should hardly think they're together judging by the fact that having seen them here several times that I should hardly thought they were adjusted to each other, I doubt very much, I maybe wrong of this, but I can find out definitely, but I should imagine they were hardly suited to one another and I should think it most unlikely that they're together on this side.

George Woods: No. They were quite, quite different, uh, my father, uh, they didn't go, to get on together.

Dr. Marshall: No.

George Woods: Not that.

Dr. Marshall: It was one of those marriages you know. It wasn't an ideal one, they made the best of it, I suppose.

George Woods: They made the best of it, but my father, a lovely character uh, my father, except my mother was, in her way, in her way, a ballet [?] . . . in her way. My father, he was very clever in writing and a student of philosophy. He, we, I got, we got on wonderfully well, me and my father, myself . . . as long as how he . . .

[short pause]

Dr. Marshall: I do wish you a contemplative season.

Betty Greene: Thank you.

George Woods: Oh thank you so much.

Dr. Marshall: And hope to see you again soon. Good day [year?].

Betty Greene: Good bye.

George Woods: Good bye.

Betty Greene: Thank you.

Unknown Female Voice: Hello, ahh!

Betty Greene: Hello?

Unknown Female Voice: I just want to talk to you for the rest of . . .

George Woods: Oh yes.

Unknown Female Voice: Ahh.

Betty Greene: Yea. Who is that?

Unknown Female Voice: You're asking about your people you know. Your mother and father are here, and all of us here. You know?

George Woods: All that's so kind, yes. But all I want to know, uh, uh . . . some people went to a direct voice circle a little while back. No not so . . . [unintelligible]

Betty Greene: My comment.

George Woods: And they said my father came through. But that the message he gave, I didn't think it was my father, you see it? I just wanted to really ask you if it was, he did give that message, but I can't imagine he would give a message like that.

Unknown Female Voice: I will try to find out for you.

[end of tape]

* Footpad is an archaic term for a robber on foot. More info at: en.wikipedia.org/wiki/Footpad

** A gibbet is an 18th century gallows designed for suspending the body of criminals. More info at: en.wikipedia.org/wiki/Gibbeting