Alternative Healing and "New Age" Directory of Resources

This directory a meant to be an excellent list of resources provided for your convenience. However, since I have no control over the content of the following websites, I am in no way responsible for the accuracy of their information. These websites are NOT intended in any way to reflect the views and opinions of Science of Wholeness.

Relevant Website Directories: ASTROLOGY / BEAUTY, EYE AND SKIN CARE / HEALTH SAFETY AND ENVIRONMENTAL WEBSITES / FOOD & NUTRITION / HEALTH & WELLNESS PRODUCTS / HEALTH, HEALING & WELLNESS RSRC. / PARANORMAL & UFO / SPIRITUAL ART / PSYCHOLOGICAL HEALTH / SPIRITUAL EXPLORATION WEBSITES / SPIRITUAL & HEALTH DIRECTORIES




Discover Priceless Meaningful Gifts by an Amazing Mystical Jewelry Artist ... (Afilliate Ad)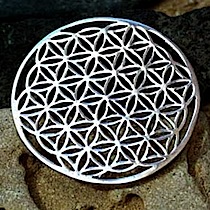 Go here to discover jewelry that symbolizes the idea of unity or wholeness that underlies all nature.
BEAUTY, EYE AND SKIN CARE
HEALTH & WELLNESS PRODUCTS
SPIRITUAL SUPPLIES, ART AND JEWELRY
HEALTH, HEALING & WELLNESS RESOURCES
FOOD & NUTRITION
SPIRITUAL EXPLORATION WEBSITES
PSYCHOLOGICAL HEALTH
ASTROLOGY AND TALISMANS
HEALTH SAFETY AND ENVIRONMENTAL WEBSITES
PARANORMAL, UFO, PSYCHIC READINGS, & MEDIUMS
SPIRITUAL & HEALTH DIRECTORIES
---
*Disclaimer: This material is NOT intended for individuals under 18 years of age. This website includes various affiliate offers, if purchased or acted on, could financially benefit the author. All information published on this site is NOT meant to be a substitute for professional help, competent medical advice or treatment.

Learn more about the author and his websites: Science of Wholeness and Whole Joy -- Copyright © R. A. Symonds 2023