Discover Sacred, Inspirational and Alternative Healing eBooks by Yogi Shaktivirya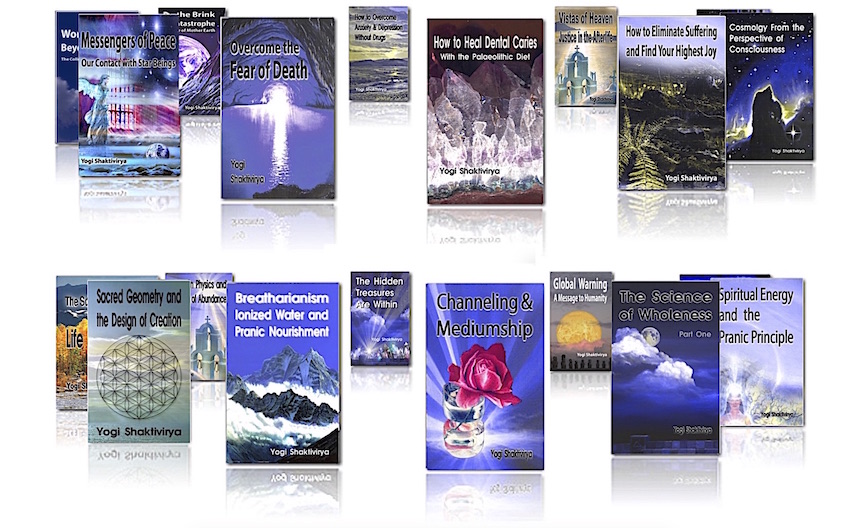 Browse the complete list of all books by the author, Yogi Shaktivirya (Russell Symonds) on Life After Death, Spiritual Nutrition, Spiritual Energy, Law of Attraction, Cosmology, Alternative Healing, Meditation, Breathranianism, Transmutation and many more subjects:
---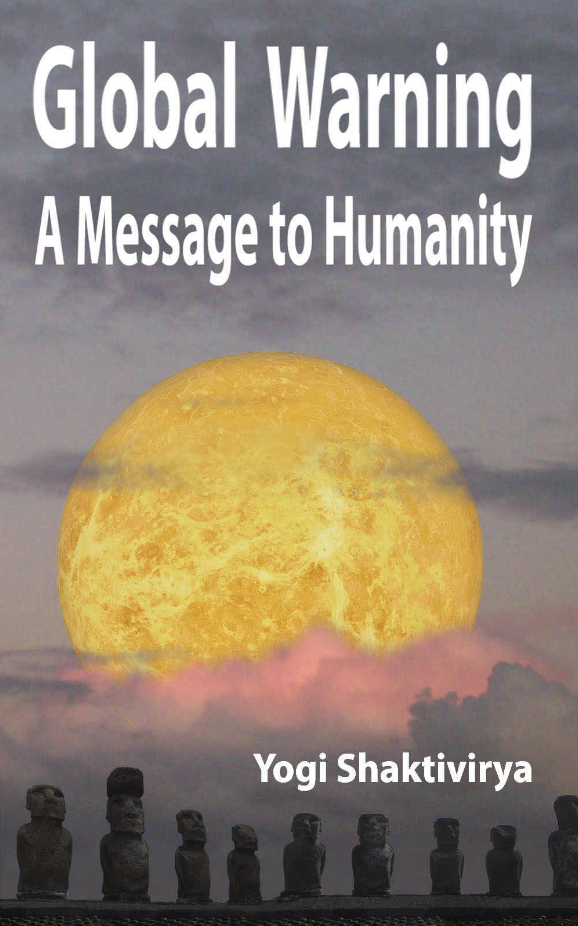 Global WarNing

A Message to Humanity - Humanity's present momentum of continuous growth in urban sprawl and population cannot be sustained without seriously destroying some of the earth's most vital resources. For every square mile of heavily populated urban land, there needs to be at least fifty-five square miles of clean farmland and unspoiled wilderness area to support it. While the oceans are being filled with toxic pollutants and vast amounts of trash, many species of fish and whales are constantly being threatened. The more people living a high-resource consumption lifestyle, the more species of vital plants, trees and animals will become extinct. Read the book for incredible stories and some amazing solutions...


---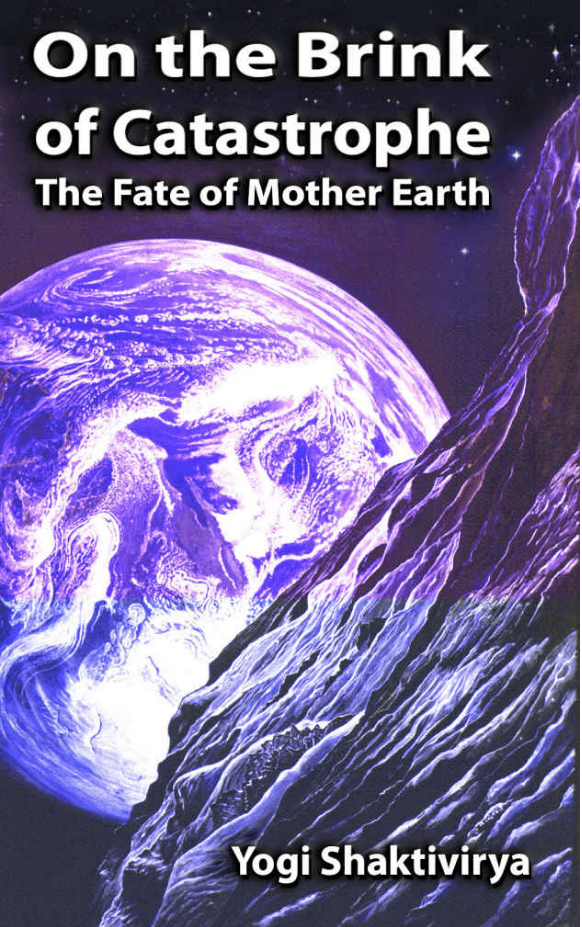 On the Brink of Catastrophe

One can debate global warming until everyone either succumbs to intense heat, dehydration, starvation or drowns under 150 feet of water. There is much humanity can still do to help slow down or reverse many insidious changes in our atmosphere, but time is running out fast before a certain "tipping point" or point of no return is reached sending the earth on a terrifying runaway green-house scenario resulting in some of the worse and most far-ranging environmental catastrophes imaginable. What will most likely happen in the next hundred years? What can be done to slow these highly disturbing trends toward an irreversible global melt-down where dozens of low-lying lands, coastlines and costal cities will become part of the expanding ocean?


---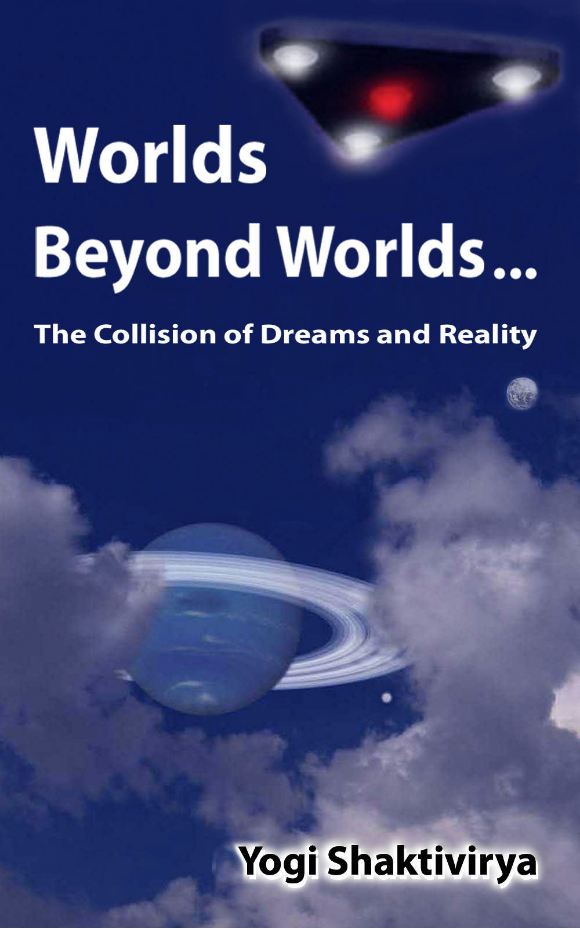 Worlds Beyond Worlds

The Collision of Dreams and Reality - We shall explore the very fringes of human knowledge where dreams and reality merge into what can only be called a "twilight zone" where orbs of light and mysterious space craft pop in and out of our perception, and various types of humanoids and other creatures are discovered to our shock and amazement to momentarily appear and disappear. They often appear, like ghosts, semitransparent and can only stay in our vibration rate for a short time before dematerializing back into their own dimension. Some visitors may be able to stay longer than others, and the most physical ones may even be inhabiting our earth, sometimes intermixing with our own kind before too many people become aware of them.


---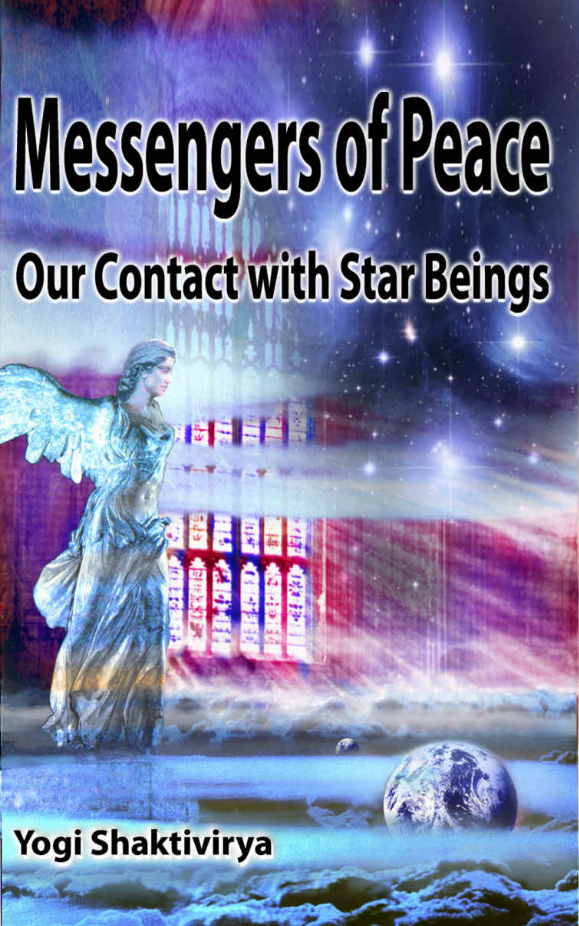 Messengers of Peace

Our Contact with Star Beings - An amazing array of all manner of contacts with other races throughout the galaxy are being claimed, especially now at this time of transition from one long age of darkness into what is hopefully a new age of enlightenment and the fulfillment of all humanity's spiritual longings. If we really expect to move into a new age of peace, connectedness and enlightenment, it is vital that all superficial ego bickering, old worn-out dogmatic beliefs, and wars be put aside to make room for the much more promising spiritual attititude of acceptance of the oneness of all life and infinite compassion for all beings. In this ebook, I would like to feature some of the most prominent and outstanding UFO contacts that I ever heard.


---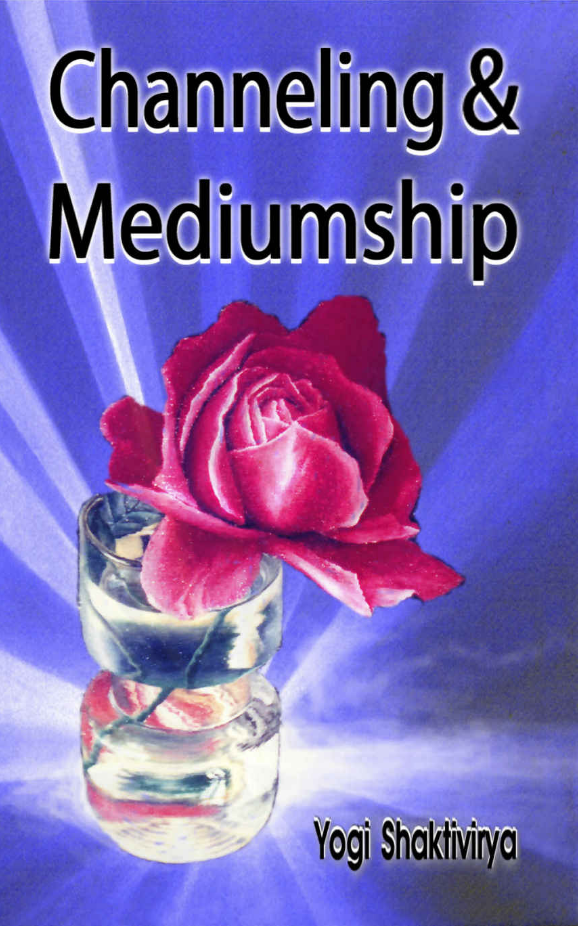 The Channeling of Bashar and the Mediumship of Leslie Flint and Xavier

This material is a compilation of some amazing and little known facts about Bashar, his life and his existence as an extraterrestrial on Essassani, the Essassani solar system, and how some of his information regarding today's UFO sightings and the destruction of Atlantis compares with similar information provided many years ago from spirits during a seance with Leslie Flint. This book points to much evidence indicating that there are many civilizations existing on countless astral and semi-astral worlds throughout time and space and that some of their space-craft are actually entering the Earth's atmosphere and are trying to synchronize with our dimension of reality.


---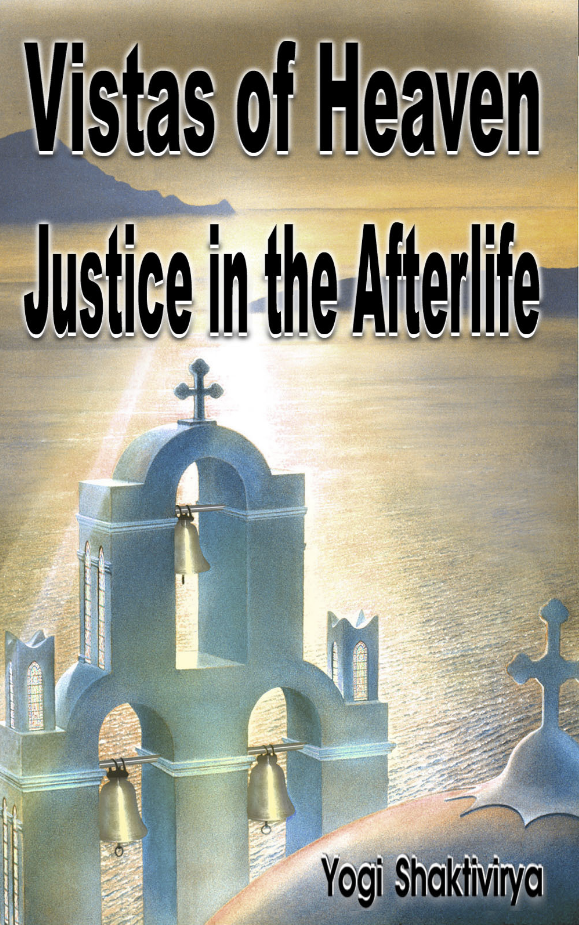 Vistas of Heaven - Justice in the Afterlife

There is an abundance of information concerning life after death. After over 39 years of personal research and experience in this most exciting subject, I have come to the firm conclusion that there is indeed life after death and that spiritualism and those who have "died" and returned from a near-death experience seem to provide the most reliable, spectacular and detailed information ever on this subject. Life after death experiences should never have been such a controversial subject, but one fully embraced and properly understood by all living human beings. The actual reality behind all paranormal phenomenon is now only beginning to be more fully accepted.


---


Overcome the Fear of Death

Those few brave scientists, doctors and researchers willing to risk their careers and reputation to come up front with the most helpful and detailed explanations ever as to what to expect beyond the death the physical body, are often ridiculed by their contemporaries and put aside. Even worse too many physicians just emphasize that physical life is all there is, and no consciousness can possibly "escape" the confines of the physical brain, and when the physical brain dies, that's it, no more consciousness! In this great and terrible "valley of the shadow of death" I am simply appalled at the universal lack of understanding regarding spiritualism. So little is known about the reality of life after death, it is shocking.


---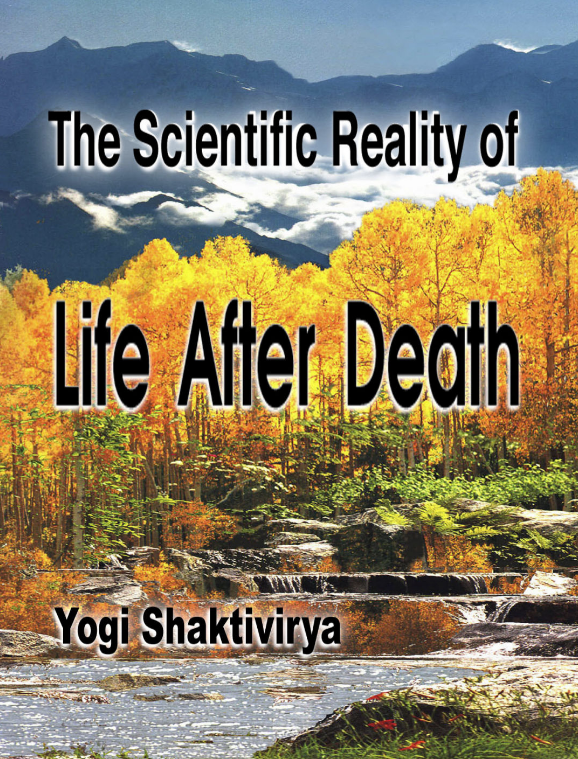 The Scientific Reality of Life After Death

What do the most reliable mystics, yogis and mediums say regarding the afterlife? You will learn far more about the perfectly natural and absolutely beautiful realms of life after death than most people ever do in a lifetime. This information is as scientifically verified and complete as I can possibly make it. How can one be certain there is an afterlife? Why does mainstream academic science continue to reject the afterlife? Is there any real scientific proof or evidence that there is life after death? If so, what is the afterlife really like? Knowing that we all must ultimately face death someday, it is extremely important to know all one can regarding the afterlife. Go here for more information about this ebook.


---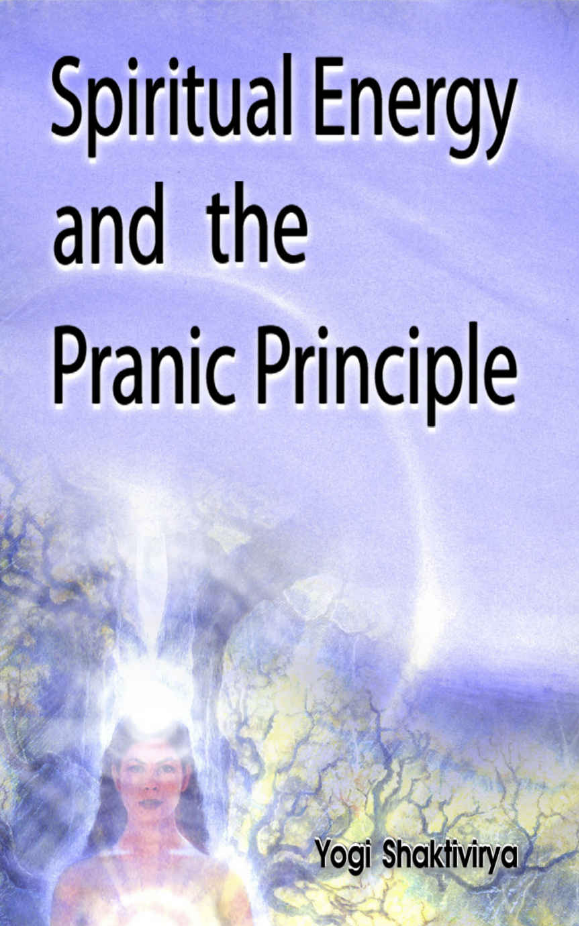 Spiritual Energy and the Pranic Principle

There seems to be a universal field of prana in our atmosphere and throughout all of space and time in the Universe. Prana is a Sanskrit word meaning "life" in the context of a "life force" or "vital energy" that fills all living beings with vibrant health and all of nature with a living essence. Prana seems to correspond with the much subtler parts of the Universe such as the spiritual realms. There are many, many names for and aspects of this substance, just there are many names for God, and many aspects of God. Even mainstream science has long postulated the existence of a kind of "ether" that must be responsible for the transmission of light. Later on this "ether" was more accurately defined as some sort of multidimensional geometry of space in a vibrational state.


---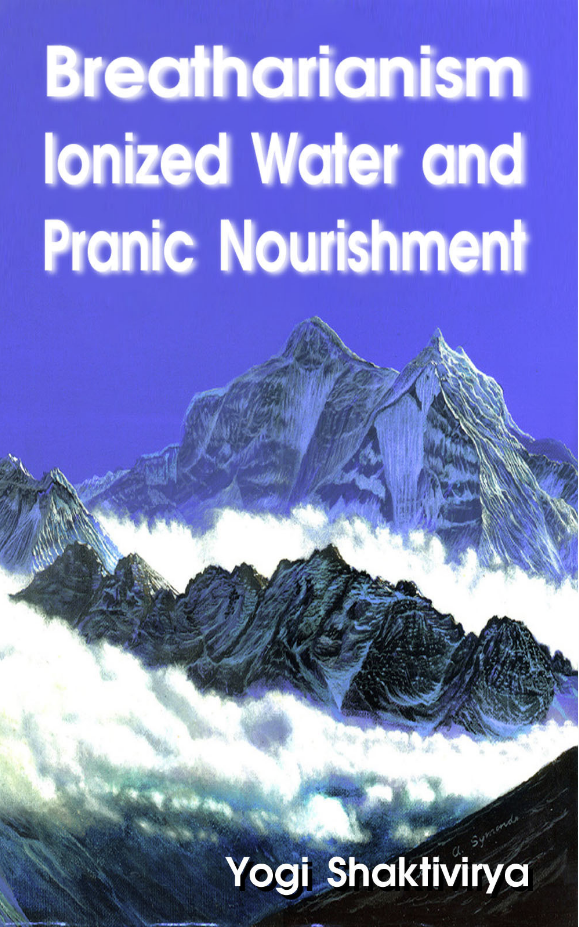 Breatharianism and Pranic Nourishment

The purpose of this book is to make others aware of the fact that inedia is possible, but not necessarily as a means to become a breatharian "living on light" yourself. The popular idea that breatharians simply "live on air" or even worse, "live on nothing" is misleading. Successful breatharianism which is really quite rare is the result of training the energies of the astral body and cells of the physical body over many, many years (or lifetimes?) to obtain nourishment directly from quantum energy. At the subatomic level, energy can never be used up, and if it is somehow lost, it is immediately replaced by more quantum energy. It may be possible for certain cells in the human body to obtain nourishment from scientifically unknown sources such as astral, spiritual and quantum.


---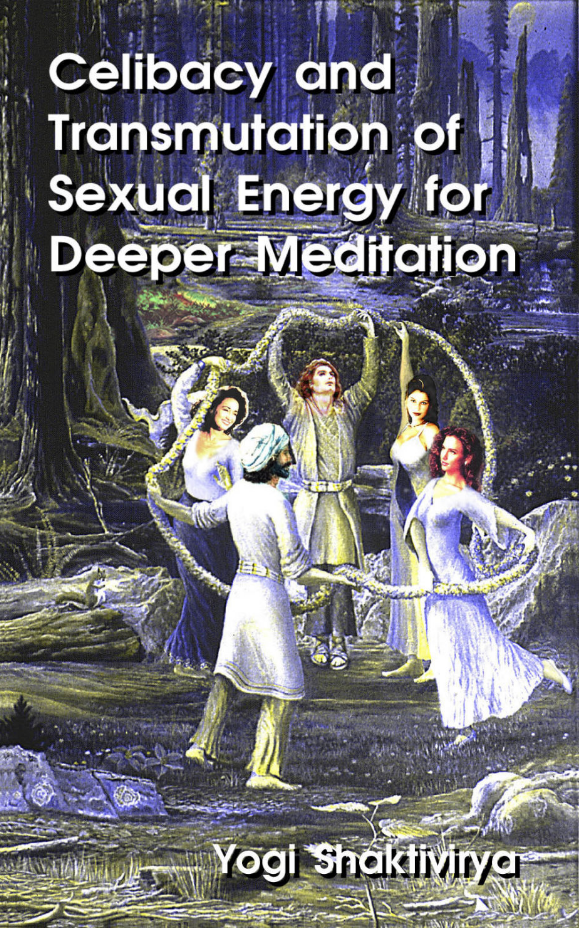 Celibacy & Transmutation of Sexual Energy

Just as humankind has learned to master and control many natural forces in the world, a yogi (or yogini) is a very special (and unfortunately rare) individual who's inclination is to control and master the inner forces of nature, such as thoughts, emotions, cravings, and desires, especially the biological force of sexual energy. The yogi or yogini manages to successfully master his or her emotions and sexual energy not by force, but through purification of brain and body cells and then by absorption of vital prana. The transmutation of sex into inner peace, bliss, joy and love is the wonderful end result. One of the greatest mysteries of life is sex, sexual desire, and sexual energy. However, when sexual energy is lost in the process of reproductive activity, the spiritual life suffers.


---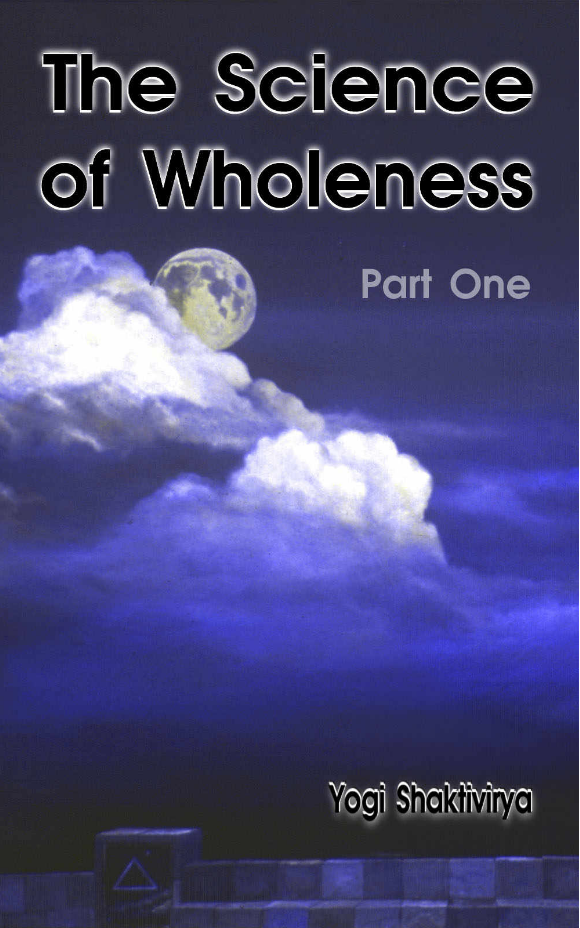 The Science of Wholeness Part One

Parts I and II will contain what I believe to be all the knowledge needed to achieve a much more fulfilling, longer and joyful life, starting with the redirection of one's libido and eventually progressing more and more toward religious ecstasy, higher consciousness, and attunement with the innermost core of one's being: the eternal Self within. The first part will discuss mainly the importance of conserving, containing and transmuting sexual desires into a more expansive energy for a wonderful state of enlightenment. Transmutation can be achieved through special herbs, healthy diet, water, exercise, yoga postures, deep relaxation, vibration, concentration, and a certain form of breathing exercises.


---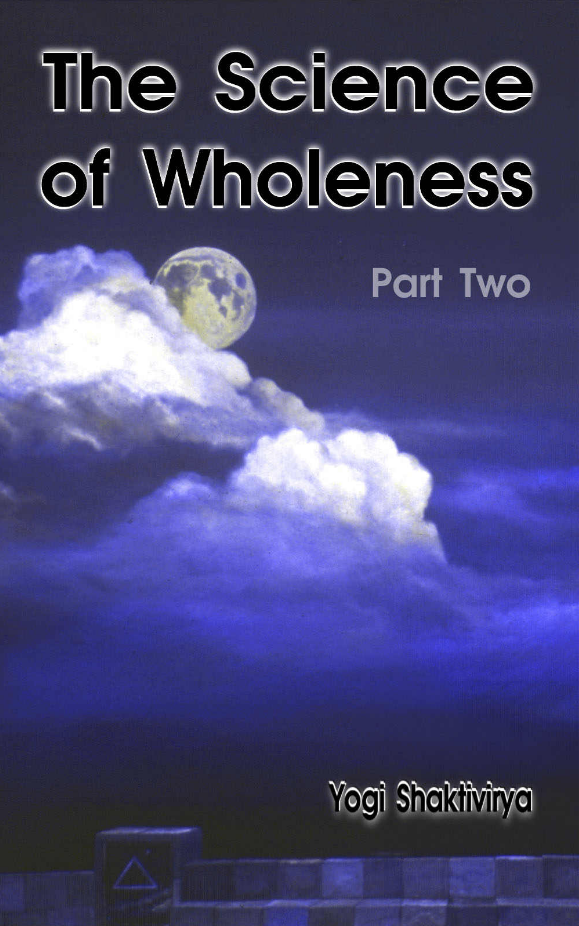 The Science of Wholeness Part Two

In this volume, "The Science of Wholeness Part Two" we will cover in detail the foods needed for maximum metabolic efficiency which in turn is essential for advanced meditation and higher states of consciousness. We will also cover food cravings, weight control, importance of raw foods, lactobacilus acidophilus, and how it helps to create ideal physical, mental and spiritual health. I also list some herbs and amino acids that can be used to alleviate depression and other nervous problems that could interfere with achieving samadhi. It is important to know how all the factors I'll be covering combine with one another synergistically. We will discuss meditation, dying, resurrection and the nature of God.


---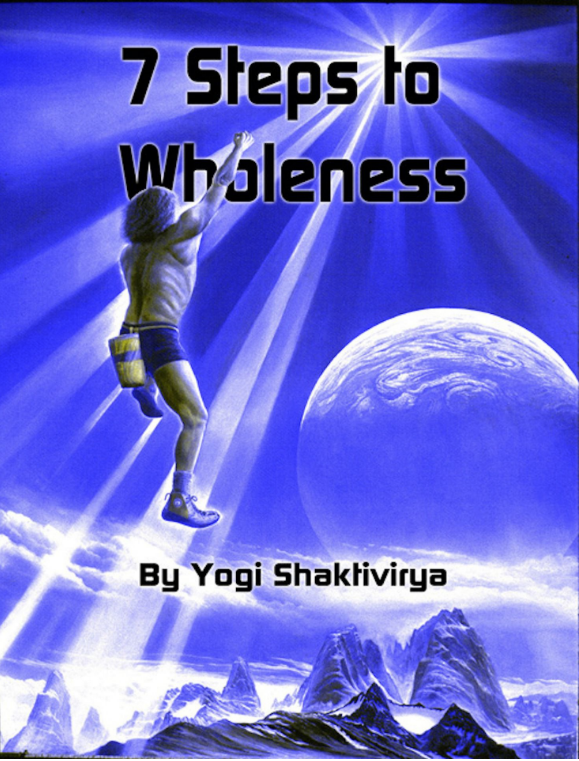 Seven Steps to Wholeness

Learn how to save thousands of dollars per year in medical and dental bills. Learn how to stop and even reverse the aging process. This guide will be thousands of times more valuable than what you paid for it! Save yourself from massive amounts of anxiety, fear, depression and all other forms of suffering. The healing power of antioxidants, 100% seedless, 100% raw food eating, and drinking mineral water instead of snacking is awesome! You will learn all about which foods and substances are harmful and which foods and supplements that will boost your sense of well-being immensely. Also learn more about breatharianism, law of attraction, transmutation, meditation, samadhi, and astral travel. For the most incredible breathtaking, healing breakthroughs in every area of your life, Go here for more information about this ebook.


---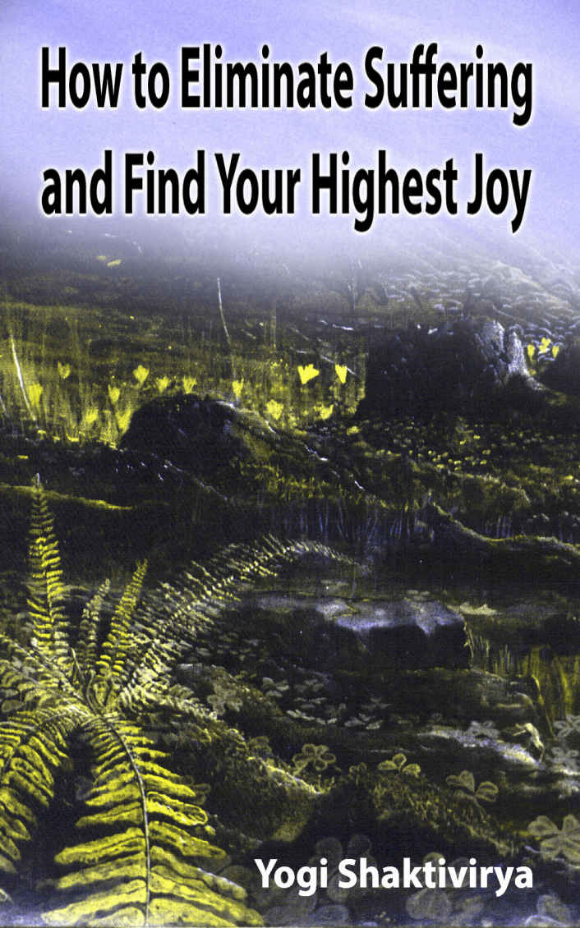 Eliminate Suffering

Find Your Highest Joy - Suffering seems to come in as many forms as there are people. It seems that everyone has found their own ingenious way to suffer, and suffering is definitely a most congruent and defining part of humanity. Suffering is what makes, creates or defines the individual, or what makes the person. If there was no suffering, life would be like the sculptor without the chisel, no face could be rendered clearly, nor one's individuality could ever be well-defined! Do not be alarmed that suffering is such a defining part of humanity and such a seemingly impossible thing to avoid. We suffer to learn from our mistakes and improve our self-worth. Suffering is part of a feed-back mechanism to keep us motivated...


---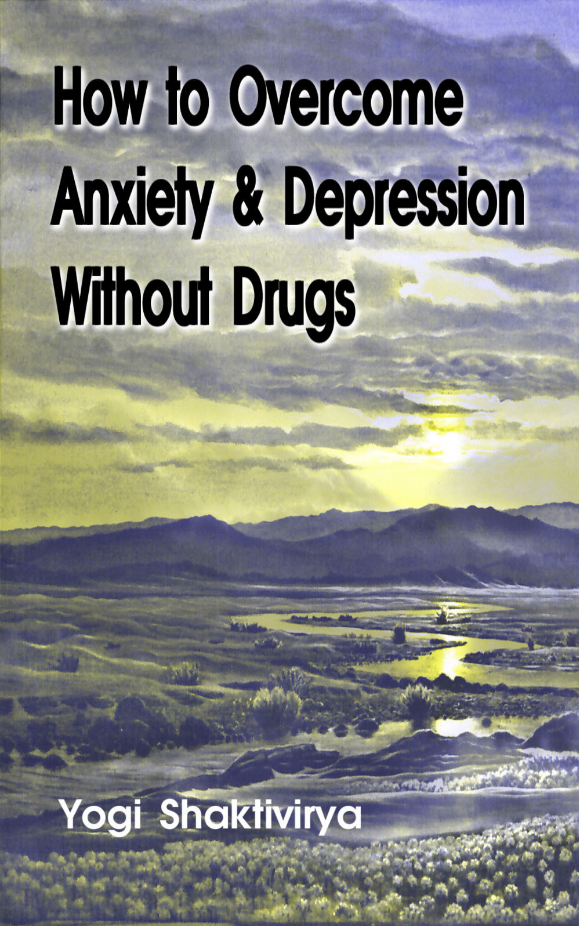 How to Overcome Anxiety and Depression

This book will not only cover in detail my own experiences with anxiety disorder, chronic fatigue, and severe depression, but all the therapies that seemed to work best, and a careful, life-long dietary management system that seemed to be most effective in helping me to cope and in certain ways to eventually fully recover. By reading this book, you will benefit from a lifetime of personal information and spiritual help regarding how to alleviate severe depression, terrifying anxiety and really frustrating chronic fatigue. Learn how to recover from most forms of anxiety and depression using meditation, spiritual knowledge, alternitive spiritual diets, ionized water, alkaline minerals, powerful antioxidants and supplements.


---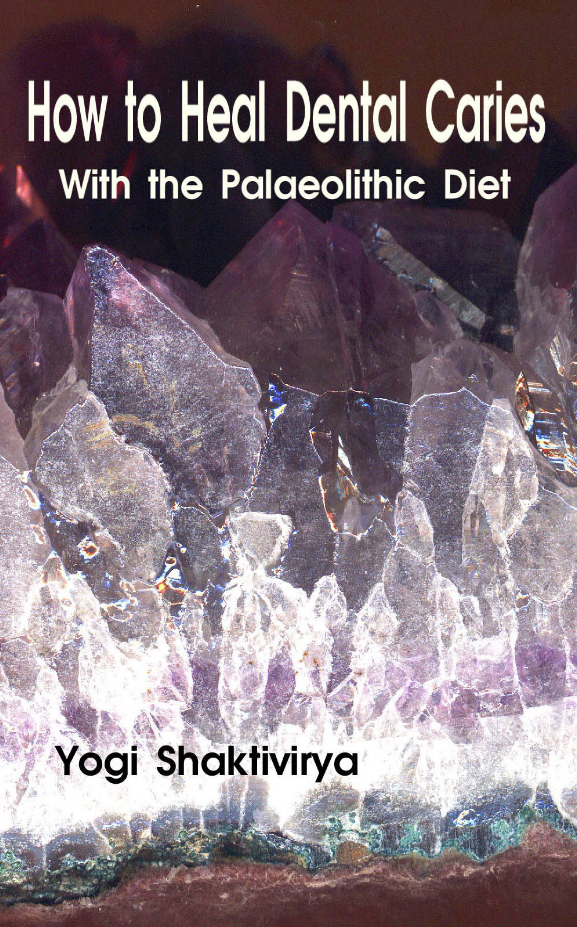 How to Heal Dental Caries

This material presents alternative dental research. Much of what we have been taught about tooth decay in schools and colleges is either wrong or incomplete. This book is based on my own experiences and how I used the fascinating research presented by Ramiel Nagel and Dr. Weston A. Price to heal my own cavities without ever having to interact with a dentist. Incorrect nutrition is the real cause of tooth decay! You can heal your dental caries with correct nutrition, the avoidance of snacking, the elimination of excessive carbohydrates and sugars, and the regular brushing after every meal with a special tooth remineralization paste. One must permanently eliminate all junk food and commit to a life-long diet similar to a whole foods Palaeolithic or pre-agricultural regimen.


---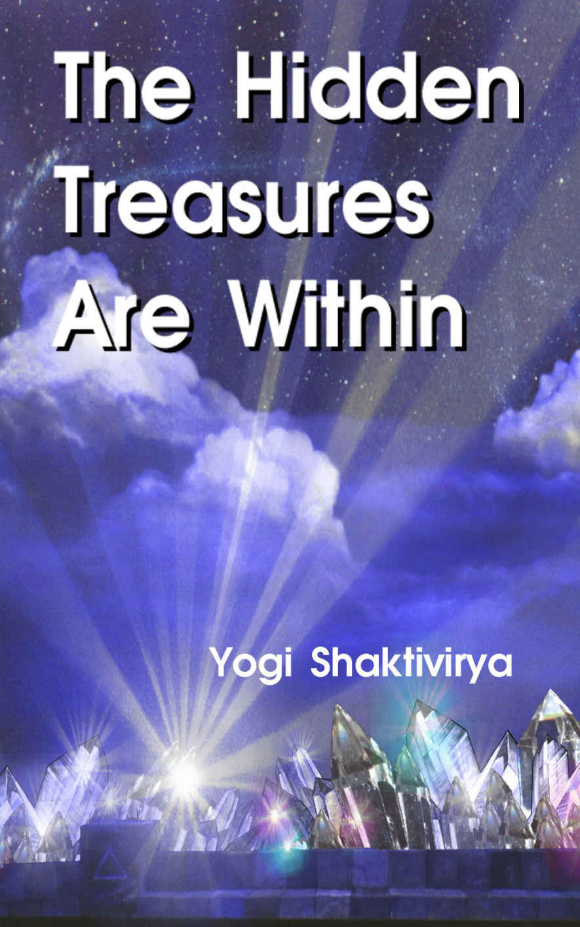 The Hidden Treasures Are Within

This book is a compilation of fifteen inspirational articles regarding wholeness, meditating, how to choose your spiritual path, and how vital the hidden treasures of wholeness are for living a more full and complete life. Although this book includes some passages from the Bible and meditation-oriented information from the "Path of Sant Mat," this book is purely a spiritual text not meant to promote any religion. Most of this book will be about why wholeness is so essential and how to achieve it. I believe it is of utmost importance to make one's search for wholeness one's highest priority in what would otherwise be a temporary and fickle existence. To realize Spirit in one's life is vital for adding meaning to what would otherwise be a meaningless and materialistic existence.


---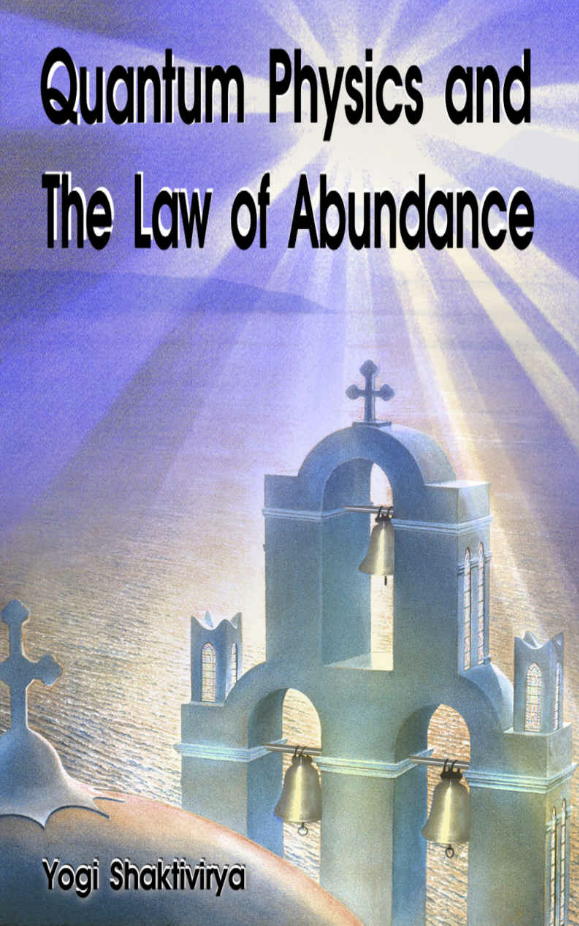 Quantum Physics & The Law of Abundance

There is a law of abundance (or attraction) that can be used to gradually bring wonderful changes into your existence! I have known deep in my heart these beautiful and inspiring truths all my life. If you hate your life, you need to refine, uplift, and purify your emotions, lifestyle, mental states and consciousness. Mastering the law of abundance can be achieved by becoming free of all addictions and attachments. Simply by eating only the healthiest and spiritually uplifting foods, you are also dramatically improving your state of being. Transforming not only your thoughts but your diet as well is an essential part of the whole process toward a greater inner fulfillment that may gradually transform circumstances.


---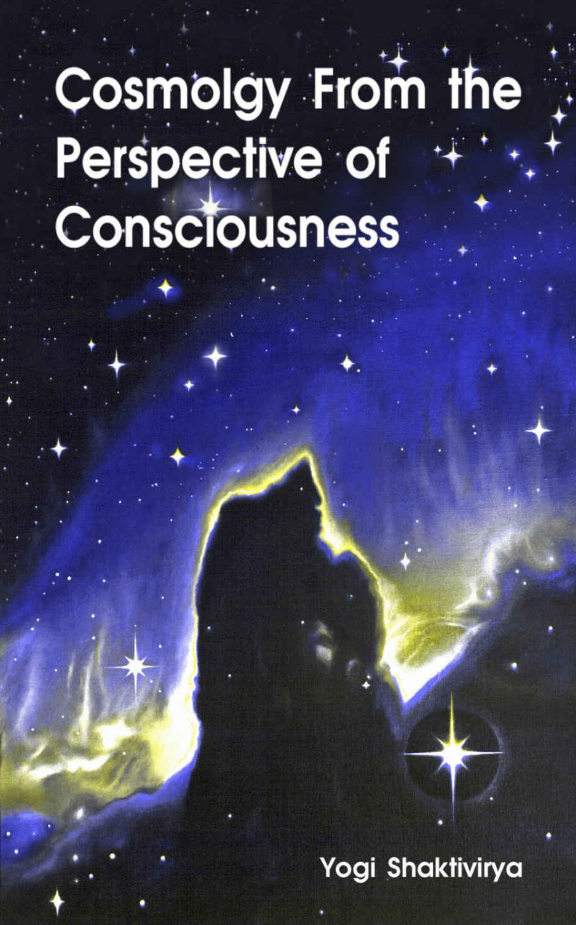 Cosmology from... Consciousness

I guarantee you will see the universe in a way you've never seen it before! The following alternative cosmology articles came from a period of over thirty-seven years of deep contemplation on the nature of reality starting in 1975. They contain my best insights on creation including a compendium of compatible alternative cosmological concepts regarding the formation of the universe and the creation of reality. Most scientific thinking today still revolves around the idea that reality is structured independent of our consciousness and that all thoughts, feelings and consciousness are strictly artifacts of the human brain. However, a vast assortment of life's deepest mysteries could never, ever be solved by assuming that consciousness has nothing to do with "external" reality.


---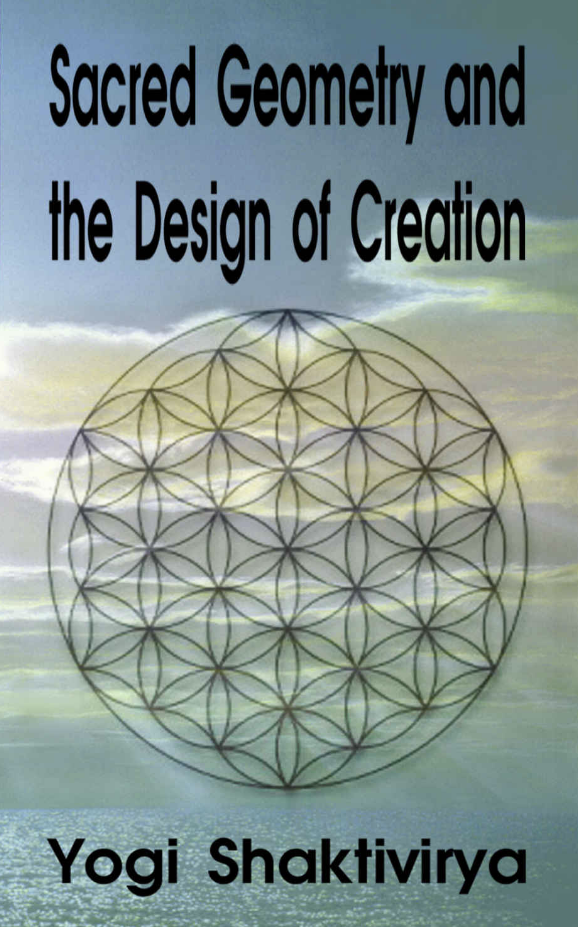 Sacred Geometry... the Design of Creation

Sacred geometry illustrates the unity of life in our world like no other field of study can. The sacred geometry symbol, Flower of Life, for instance, adorned churches, cathedrals, temples and pyramids for centuries with its amazing beauty, while bridging all manner of religions, cultures and times. There seems to be something deeply natural, spiritual and esthetically pleasing about the Flower of Life. From both a mystical and analytical direction of approach, the concepts of sacred geometry have always been quite fascinating. Sometimes, those interested in one aspect of sacred geometry would attempt to invalidate those studying another aspect of it. Sacred geometry can be either taught for scientific reasons or enjoyed for mystical and spiritual enrichment.


---
Learn more about the author and his website at: Science of Wholeness